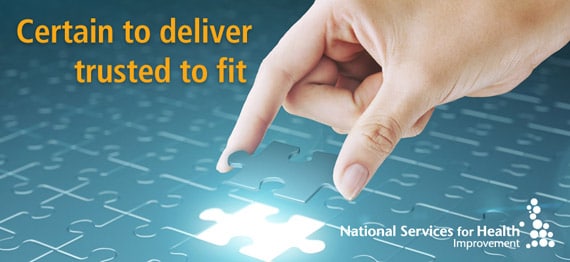 National Services for Health Improvement is an independent service provider focusing on the effective creation and implementation of key healthcare strategies in order to deliver measurable outcomes on behalf of UK and Global clients.
NSHI was established in 2005 by Eddie McKnight former Managing Director of Magister Consulting. Currently our portfolio of services includes the following:
Provision of national and specialist nurse advisors teams to the NHS and Pharmaceutical company clients
Contract sales teams, telesales and e-detailing support
Clinical Research/Study design and implementation
Medical Publishing
Guided Consultation software in association with Lung Health Ltd.
All our people are motivated by the need to improve patient outcomes. All our clients appreciate the high levels of service, commitment, expertise and experience that we give; they enjoy the tailormade solutions that we devise and the consistency with which we implement them. Notably we believe that it is important to share our outcomes through academic publications and have presented our findings in key journals e.g. The Primary Care Respiratory Journal and at scientific meetings such as the BTS, ERS and ATS. Recently at the British Thoracic Society meeting in London we demonstrated through our QIPP work with NHS Bristol that the effective implementation of asthma guidelines can greatly reduce the need for emergency hospital admissions and associated costs. To deliver the Department of Health's QIPP agenda and savings plan it will be necessary for the new CCG's to operate in a different manner from the way in which most PCO's currently operate. NSHI have demonstrated in a variety of therapy areas that improved healthcare does not necessarily mean more cost. Innovative approaches will be required and NSHI look forward to assisting the new NHS and pharmaceutical industry achieve its patient and budget objectives through the design and delivery of such strategies.
To truly make a difference requires effective people and management. NSHI believe strongly in the skills and knowledge of our staff and only recruit disease management experts, not people who are perhaps just training towards their relevant diploma or who have limited practical knowledge. We want to hear from people with a passion for the disease area they work within, people who can themselves make a real difference to the patient, the practice and the profession.
At NSHI GPs, Practice Manager's, Healthboards and CCGs (all levels of Primary Care organisations) can get help on implementing NHS guidelines, care pathways, change management, re-designing services, disease management, patient identification and review software, training, education and CPD. Over 10,500 practices in the UK have taken advantage of our expert services and knowledge.
Take advantage of our expert services and expert knowledge by contacting us for further information. Thank-you on behalf of patients for doing so!